If you wish to hire our transport services or receive a personalized offer, please contact us by clicking here:

 Contact
ADVANTAGES OF WORKING WITH US:
Single loading point. By collecting and grouping the merchandise at our facilities, the client's container or truck makes the fewest possible stops, optimizing transport costs. Additionally, the main factories in the province use HDL as a strategic loading and shipping point.
No waiting. Thanks to the collection service, the client does not assume the risk of the frequent and long waiting times in the factories. You only have to worry about collecting all your merchandise at a single point, HDL.
Online information about the status of orders. Through our website our clients can check, in real time, the status of their orders.
Optimization of loading capacity of the container or truck. By concentrating the merchandise, we ensure greater performance and occupation of merchandise in the transport and the reduction of breakages due to poor stowage.
Possibility of grouping merchandise from any part of Spain.
NATIONAL AND INTERNATIONAL
HDL is located in the heart of ceramics, Onda (Castellón), which is a perfect location from where to promote its activity as a transport platform for construction materials and any other type of cargo.
Home Depot Logística has a large fleet of its own vehicles and partners that extend throughout the national and international territory. It also has the necessary means and resources to design and open regular transport routes to and from any point in the geography.
Both types of transport, intermodal and multimodal, are part of our daily operations. We are specialists in consolidation of full loads and groupage.
HDL gives a special value to the loading and unloading service…, that the client's goods travels perfectly insured and with all the guarantees, it is the previous step to a successful transport. That is why HDL has a highly qualified and experienced staff.
One of HDL's utmost is the flexibility of our services for the benefit of our clients. And for this reason we adapt our transport service to the different needs of our clients. The world of logistics is changing and for this reason HDL assumes as its own a philosophy of continuous improvement.
COLLECTION SERVICE
As of 2005, due to the growing demand and high fragmentation of the ceramic industrial sector in the province of Castellón, HDL focuses and specializes in the collection service. 
Its wide and versatile fleet of trucks allows it to work even in the most difficult and poorly accessible areas. The specialization in this service has led us to acquire a deep knowledge of the characteristics and particularities of each of the factories, which translates into an optimization of time and resources.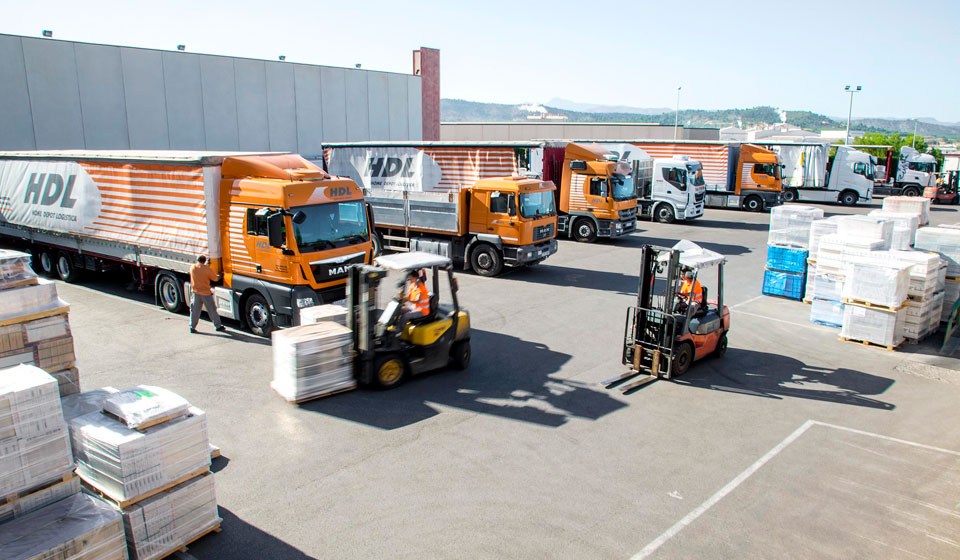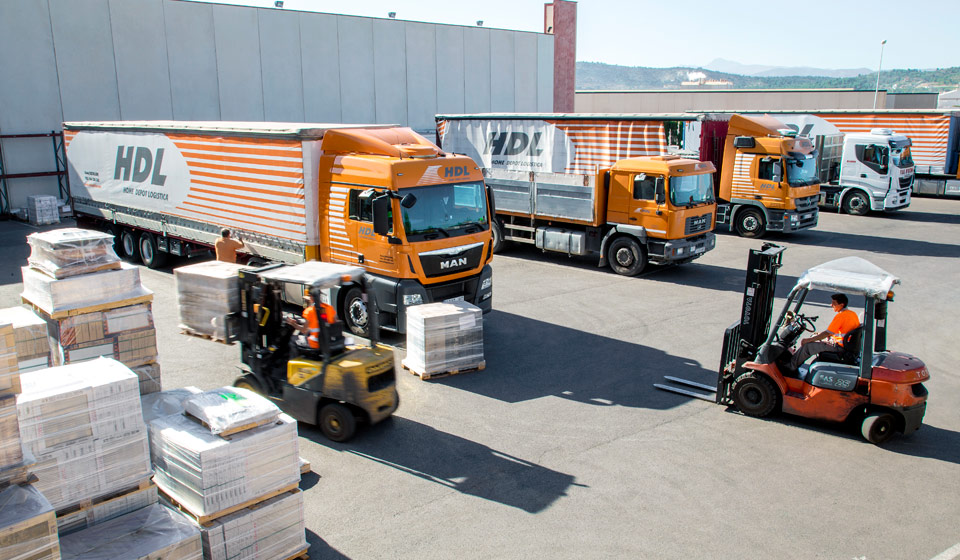 Advantages of working with a logistics center in Castellón